Welcome to Nishime Martial Arts in Cincinnati OH!
Transform
Your Life
We use martial arts to transform lives by improving health and fitness, enhancing confidence, providing self defense skills, and building a community of positive, motivated people.
With over 50 years of experience, we are the premiere martial arts academy in Cincinnati, OH  and the tri-state area. We offer a full complement of traditional to modern arts from Karate to Brazilian Jiu Jitsu for both adults and kids.
We are also a family-run business with a long history in martial arts, a strong sense of community, and a focus on martial arts values of respect, humility, and perseverance.
Martial arts is more than just a sport, self-defense system, or fitness program; it's a lifestyle that improves the whole person. Our programs are designed for people of all levels, experiences, and ages from absolute beginner to world-class competitor.
Our experienced professional team will help you achieve your goals whether it's self improvement, self defense, weight loss, confidence, or to be a world champion. In the process, you will transform your life.
*We serve the communities of Cincinnati, Miamitown, Blue Jay, Harrison, New Haven, New Baltimore, Dent, Hooven, Elizabethtown, Miami Heights, Mack, Bridgetown North, Covedale, Monfort Heights, White Oak, Northbrook, Northgate, Dunlap, and the surrounding areas. We also have a location in Florence, KY that serves Northern Kentucky. 
** We are also proud to be an official affiliates of Adopt A Cop BJJ and the We Defy Foundation.
FITNESS
Whatever martial arts program you pursue, you will get in the best shape of your life.  You'll torch fat and calories while building aerobic and anaerobic conditioning.  All of our programs are mentally engaging.  Therefore, you'll never be bored and always looking forward to the next one.
Confidence
You'll have a new belief in yourself that comes from the confidence you'll gain through martial arts.  This confidence transcends sport and impacts every area of your life because it helps you believe in your ability to succeed in anything you try.  Above all, this will transform your life.
Self Defense
Through martial arts, you will learn the most important forms of fighting technique from both striking and grappling disciplines.  In addition, you will learn to remain calm in the most stressful of situations which is essential to effective self defense. If needed, you will have the skills and knowledge to protect yourself and your family.
Community
We are a family-run business with a strong sense of community, and we believe martial arts are for the whole family. We foster a welcoming and positive environment.  In other words, you'll be surrounded by a driven, positive, and supportive community to help you reach your goals.
Watch our video to learn more about us
Started over 50 years ago by Shihan Kiyoshi Nishime, Nishime Martial Arts has taught thousands of students in the tri-state area.
A native of Okinawa, Japan, Sensei Nishime is a 9th Degree Black Belt in Karate. He moved to Cincinnati to teach karate in 1973. In 1998, he was awarded a Lifetime Achievement Award from the Japanese government for his contributions to martial arts and was recognized as the 1999 National Instructor of the Year by the Amateur Athletic Union. 
Jason Nishime is a 4th Degree Black Belt in Karate and a Black Belt in Brazilian Jiu Jitsu under the world renowned Shawn Hammonds. He's been training in martial arts since 6 years old.
Mary Beth Nishime is a 3rd Degree Black Belt in Karate and a licensed fitness instructor. She has been training in martial arts for over 30 years.
Our passion is in teaching and helping people of all ages and abilities transform their lives through the power of martial arts. From our family to yours … we hope you'll join us to find a strong sense of community, empowerment, and skills that will transform your life.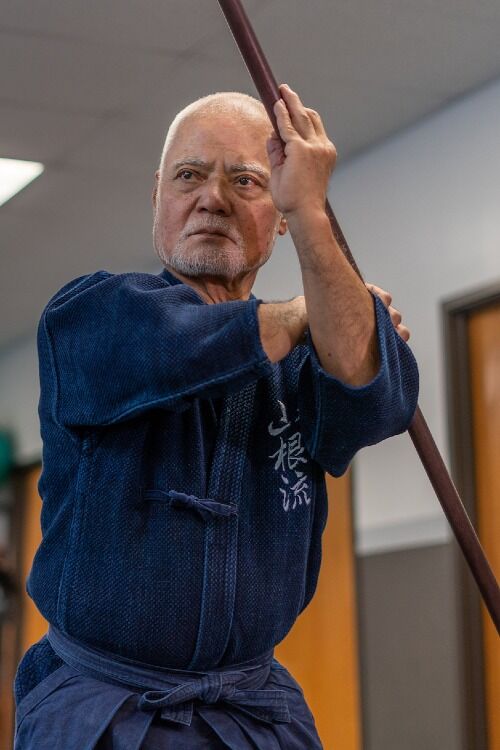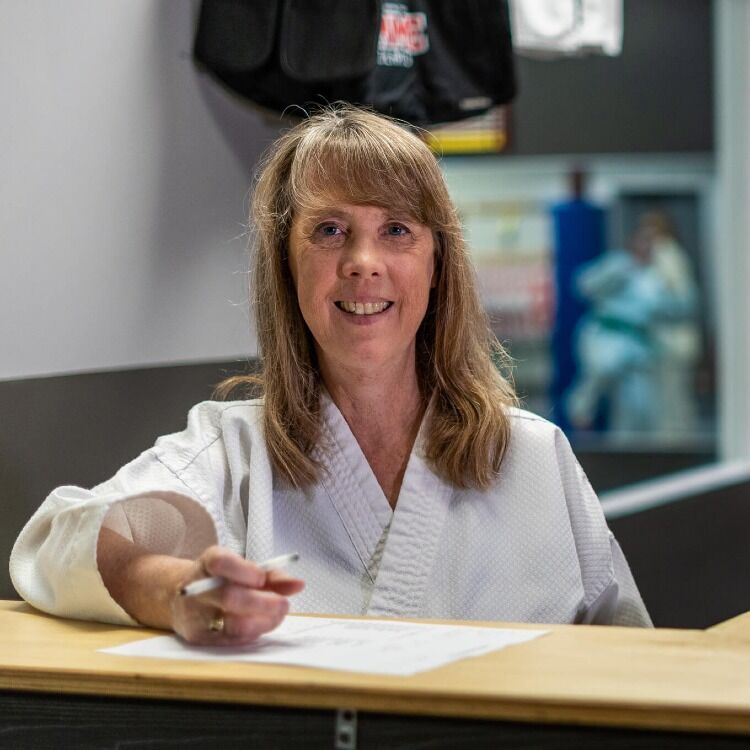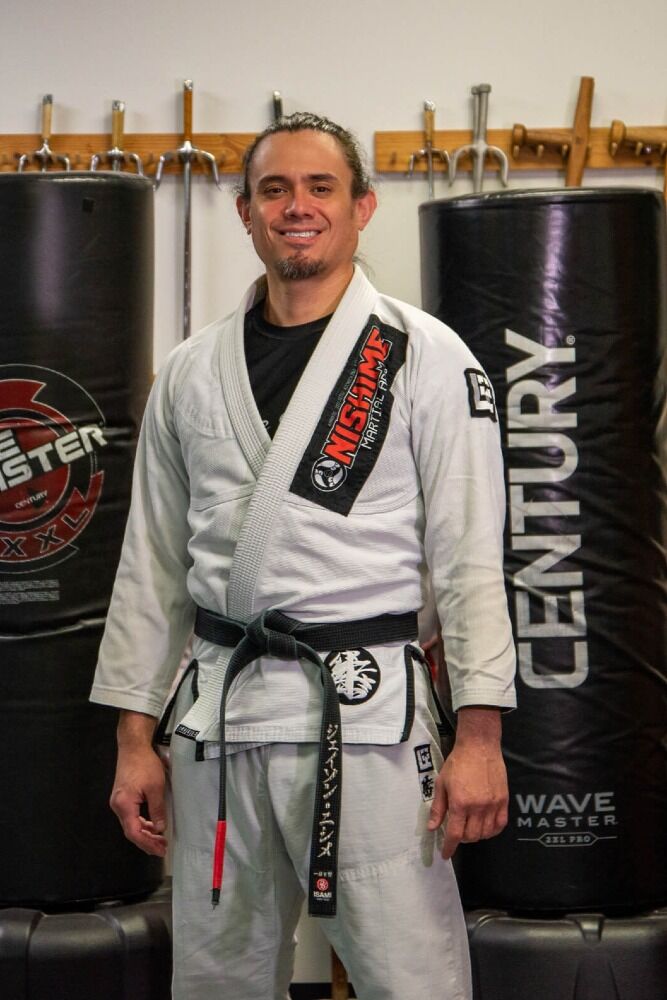 Getting Started is as Easy as 1-2-3
I began learning Brazilian Jiu Jitsu at Nishimi's because, as a Shawn Hammonds affiliate, I knew I would be learning top level BJJ. With names like Chad Hardy and Chewy (Nick Albin) it's a great network but also a great community. I have been overwhelmed by the support of the team at Nishime's and from the Nishime family.
James Weaver
Great place for young and not so young to learn self defense.
Sharon Keith
I've been training Jiu Jitsu at Nishime Martial Arts for going on 4 years now and I couldn't be happier! The skills I've learned and friendships I've made over the years are second to none. If you're looking for a family friendly atmosphere and outstanding, high level instruction, I highly recommend you give Nishime Jiu Jitsu a try! Whether you're looking to get in shape, learn self defense, or compete in this awesome martial art, be sure to stop in and see Jason and his wonderful family.
Rob Brown
Nishime Martial Arts has helped my son become the best version of himself. He has learned to practice courtesy, learn discipline and build resilience. Watching him grow from a white to black belt with the most amazing senseis who have been role models at the best dojo has been a gift.
Sheila Goertemoeller
Our son has been with Nishime for a little over a year now and looks forward to every class. The instructors have a good balance of discipline and focus while still making sure the kids have fun. We proudly recommend them!
Gina Dover
FREE TRIAL!
Come try martial arts and us out --- on us. No cost nor obligation. We'll provide everything you need.
Starting Brazilian Jiujitsu (BJJ) can be an overwhelming experience. Even coming from other martial arts backgrounds such as karate which has some throws and joint locks. If you're reading this and feel completely lost some days, let me help you understand the process...
read more